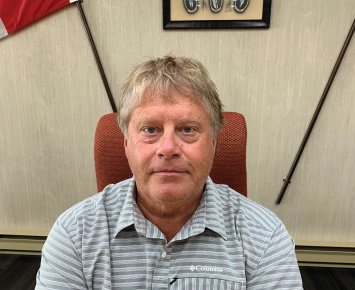 Cal Huntley
Former Mayor, City of Flin Flon (Chair)
Born and raised in Flin Flon, Manitoba, Cal has spent most of his life experiencing Manitoba's northern communities. In addition to serving in his second term as the Mayor of Flin Flon, Cal is the chair of several initiatives and organizations in the north, including the Northern Regional Health Authority, Flin Flon and District Assessment and Referral Service, and most recently, the MMDF Application Review Committee. He also sits on the Board of Directors for the Mining Association of Manitoba, Community Futures Greenstone, SJHL Flin Flon Junior Bombers, and One North Rail.
Professionally, Cal works as the HR Special Projects Superintendent at Hudbay Minerals Inc. Cal is the proud father of two beautiful grown daughters, Sydnie and Mallory, and grandfather to four wonderful grandchildren. In his spare time, he enjoys time with his family at the cottage and the occasional game of golf.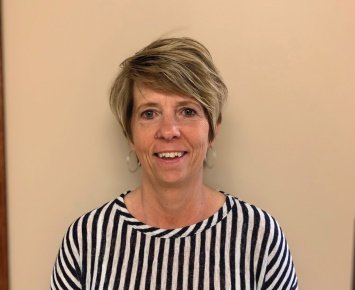 Kathy Valentino
Councillor, City of Thompson (Vice-Chair)
Born and raised in Thompson, Manitoba, Kathy has an in-depth knowledge of the challenges and opportunities in northern Manitoba. She has knowledge and experience in the resource sector, tourism, and relationship-building with Indigenous partners and remote communities.
In addition to a 27-year career in the financial industry, Kathy is a passionate volunteer for recreation in the north. In the summer months, Kathy can be found at her remote cabin at Paint Lake.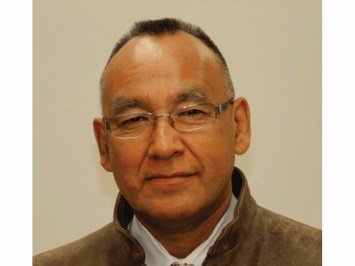 Ron Evans
President of R.G. Evans Indigenous Solutions
Ron Evans is the President of R.G. EVANS Indigenous Solutions, a private sector consulting company with corporate offices in both Norway House Cree Nation and the Long Plains First Nation Urban Reserve on Madison Avenue in Winnipeg. The company is active in leadership in Indigenous economic issues particularly in the formation of partnerships between government and private sector interests, including the establishment and formation of Action Plans, Truth and Reconciliation, through a joint initiative with the newly acquired TIPI Group, the Legacy Bowes Group.
Mr. Evans was instrumental in preparing the current protocol for decisions by Indigenous communities in determining mining initiatives in Indigenous communities. Mr. Evans is well-known through a lifelong history of Indigenous leadership, both in Manitoba and across Canada, having been active as a Councillor and the elected Chief of Norway House Cree Nation, as the Grand Chief of the Assembly of Manitoba Chiefs, and as a key participant in national issues through his work with the federal government. His record of leadership and accomplishment is recognized both provincially and nationally. Mr. Evans is well respected across the Indigenous leadership spectrum as indicated by his continuing involvement in consultative bodies such as his role of board member of Manitoba Hydro and The Winnipeg Airports Authority Community Consultative Committee. Mr. Evans is also recognized as a religious and spiritual leader having been awarded an honorary Doctor of Divinity degree.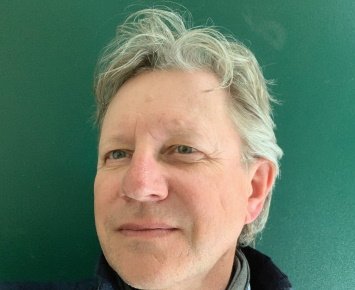 Rob Penner BSc, MSc
Former Associate Vice President of Community and Industry Solutions at University College of the North
Prior to this, Rob was AVP of Workforce Development, Executive Director of the Northern Manitoba Mining Academy, Chair of Sciences within the Faculty of Arts and Science at UCN, and also served UCN as the Dean of Health and Applied Science, Head of the Department of Renewable Resources, and Ecotourism Project Manager within the Northern Forest Diversification Centre.
His academic training and experiences are within the areas of biology, ecology, and natural resources management. In addition to his career in education, administration, and research, Rob has a diversity of experiences spanning from his start as a motorcycle mechanic to computer software technician, farmer, canoe guide, biologist, and instructor, among others jobs. This multiplicity of experiences have convinced him of the power of 'cross-pollination' in working with diverse groups and people.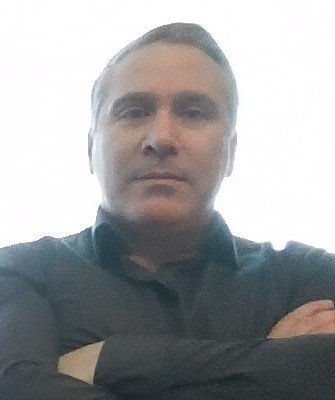 Chris Thevenot
CEO, Communities Economic Development Fund
Raised in Thompson, Manitoba, Chris grew up taking advantage of all the North has to offer; fishing, camping, boating and skiing. Chris has been with CEDF since 2012 and has over 15 years of experience in the field of finance. He spent the majority of his time at CEDF in the CFO position until December 2021 when he was appointed to his current role as CEO. Since entering the industry, he has found working in the field of economic development rewarding, seeing the impact it can leave on a community and an individual.