At MMDF, our staff is passionate about working in partnership with northern communities and industry to ensure communities benefit and risks are mitigated.
Our office is located in Winnipeg, Treaty One Territory and in the heartland of the Métis Nation. We recognize the mistakes of the past and believe in reconciliation, cooperation and moving forward in partnership with Indigenous communities.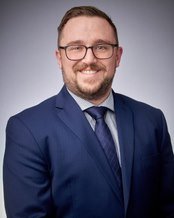 Matthew Benger
Policy Analyst
Matthew Benger is a Policy Analyst at the Manitoba Chambers of Commerce. After completing his Master's Degree in Political Studies, Matthew spent several years in the not-for-profit sector. There he specialized in research, fund development, and grant writing. Matthew is a policy nerd and likes to stay up to date on politics and current events. He is an advocate for life-long learning and an obsessive reader.